A website is like an identity or a footprint of yours or your business on the internet. Whether your business runs offline or online, you should have a website of your business in this digital world. A website is the easiest way to find out your business from any corner of the world. And, for a business, what can be better than being discovered by the customers? Whether it's a business website or a personal one, websites are great to reach out to your audiences. 
So, you're planning to build a website for your business and looking for the answer to how much it costs to build a website. This is not only you. When it comes to the question of making a website, everyone asks about the cost to build a website. However, there is not any flat number to name the cost for making a website. There are many factors related to website development, and all these factors together sum up the website price. Based on your requirements and features, a website can cost you less than $100 to beyond $100,000.
Now let's move forward. It's time to breakdown the total cost to build a website. In this article, you'll learn every aspect that controls the cost of your website, and finally, you'll get the answer to- "How much does it cost to build a website for a business?"
Average Cost to Build a Website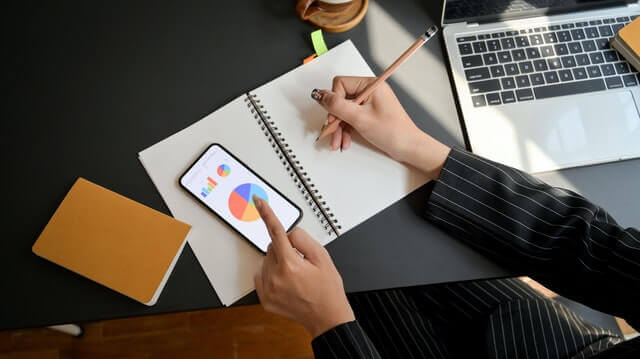 Average Cost to Build a Website varies with many factors, such as your requirements and expected features, type of your website, location of your hired professional or software farm, and many more. Besides, there are many additional costs related to a website that adds more to the total cost to build a website. 
However, a website isn't created overnight. There are different stages to build a website and every stage may require hundred of hours based on your requirements to build the website. The cost also varies with different stages. The breakdown of the cost to build a website based on the stages is presented below:
UI/UX Design
You must have heard that the first impression is the last impression and your customers may be a believer of this philosophy. So, it's crucial to build your website with an attractive design that will draw the attention of your audience at first sight. A user won't stay long on your website if your website can't attract him. UI/UX design works in this regard which determines the overall appearance and the user experience of a website. So, it requires you to spend a good amount on the UI/UX design to build a fancy website.  
The design cost for a custom website depends on these three phases:
Research: In this stage, the developer analyzes your requirements and conducts a thorough research about the customer's preferences, how they want to see your website, which features your competitors are using and so on. 

Wireframe: Wireframing is the thematic demonstration of the elements and features and how they will be used on your website. After developing the wireframe, the developer will ask for your approval and proceed further. 

Prototype: This is the final design of your website and how it will look like on different devices. If everything is ok in this stage, the design of your website is completed and ready to be launched. 
The overall design process goes like this to craft the best possible design for your website. However, the design is completely dependent on your requirements and budget. If your budget is low, the design will be according to that. And if you're willing to pay enough for world-class design, this will be so. Everything is in your hands. So, what is the average cost to design a website? It ranges from $500 to $5000 according to your requirements. 
Front-End Development
Front end development deals with everything that you see when you enter into a website. Think about a website. When you put the address on your search bar it takes a couple of seconds and you get sunk into an ocean of features that includes ultra-clean layout, well-constructed pages, and impressive visuals. Front end development works behind this experience. Many of us mix up front end development with the UI/UX design. But, the front developments start when the UI/UX design ends.
Front end development works to present the products of UI/UX design to the users and ensure a seamless experience. It's a combo of HTML, CSS, and JavaScript to convert the codes into the graphical interface so that the users can interact with it. Front end development shares a significant portion of the total cost to build a website. 
The two main factors that control the cost of this stage are the responsiveness of the webpages across different devices and the complexity of the animations. Based on these, the cost of front end development ranges from $1000 to $10000 or more. 
Back-End Development
The back end is the skeleton of a website. Everything you see on a website is powered by the back end. When you take an action on a web page, the back end processes the data and shows you the result within a blink. So, think about how much effort it requires to develop a backend structure of a website to work that fast. That's why it takes the lion's share of the total cost to build a website. Programmers use various languages to develop the back end for a website such as PHP, Java, Python, etc. 
The back end is the connection between the servers. The cost to build a website is increased with the complexity of a website's back end. Besides, some other factors also influence the development time and cost such as Integration with third-party services, audio-video processing, complex queries, and so on. Based on these factors the average back end development cost ranges from $4000 to $12000+. 
Admin Panel Development
What happens when the developer has completed your website and handed it over to you? You need to run the website, post different contents regularly, and perform the tasks for which you built the website. So, who will be there to do these jobs? You have to do these all on your own unless you appoint a full-time employee for this. But, that will cost you an additional amount on a continuous basis. So, it's better to manage your website on your own.
The purpose of this stage is to make a system so that you can control, manage, and modify the contents on your website without the help of a developer. You might have heard about the Content Management System (CMS), the alternative term to the admin panel. There are many readymade CMS engines such as WordPress, Drupal, Joomla, and others. These CMS are designed to lessen the development hours of your admin panel and reduce the cost to build a website. 
Yet, these readymade CMS may not fulfill your requirements. They also can be limited in functionality and security. So, you need a customized admin panel according to your demand and this will add some extra to the total cost to build a website. The average cost to build a custom CMS ranges from $2000 to $8000. 
Final Development Cost of All Stages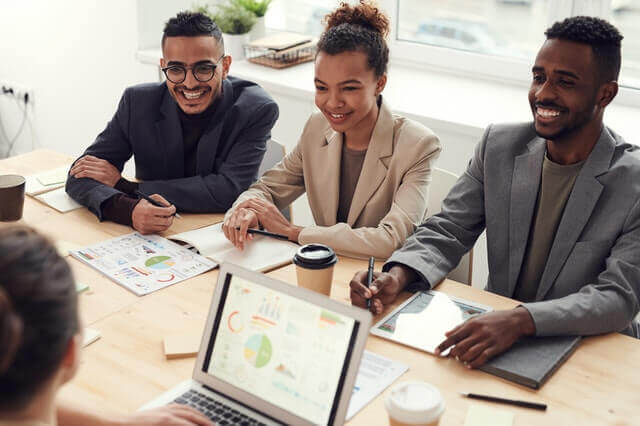 You are now informed about the different stages of website development. Now, let's give an approximate website development price by summing up the costs related to the different development stages. 
| | | |
| --- | --- | --- |
| Stage | Required Time | Approx Cost |
| | 20-80 hours  | $500-$5000 |
| | 20-250 hours | $1000-$10000 |
| | 100-250 hours | $4000-$12000 |
| | 60-150 hours | $2000-$8000 |
| Total | 200-730 hours | $7500-$35000 |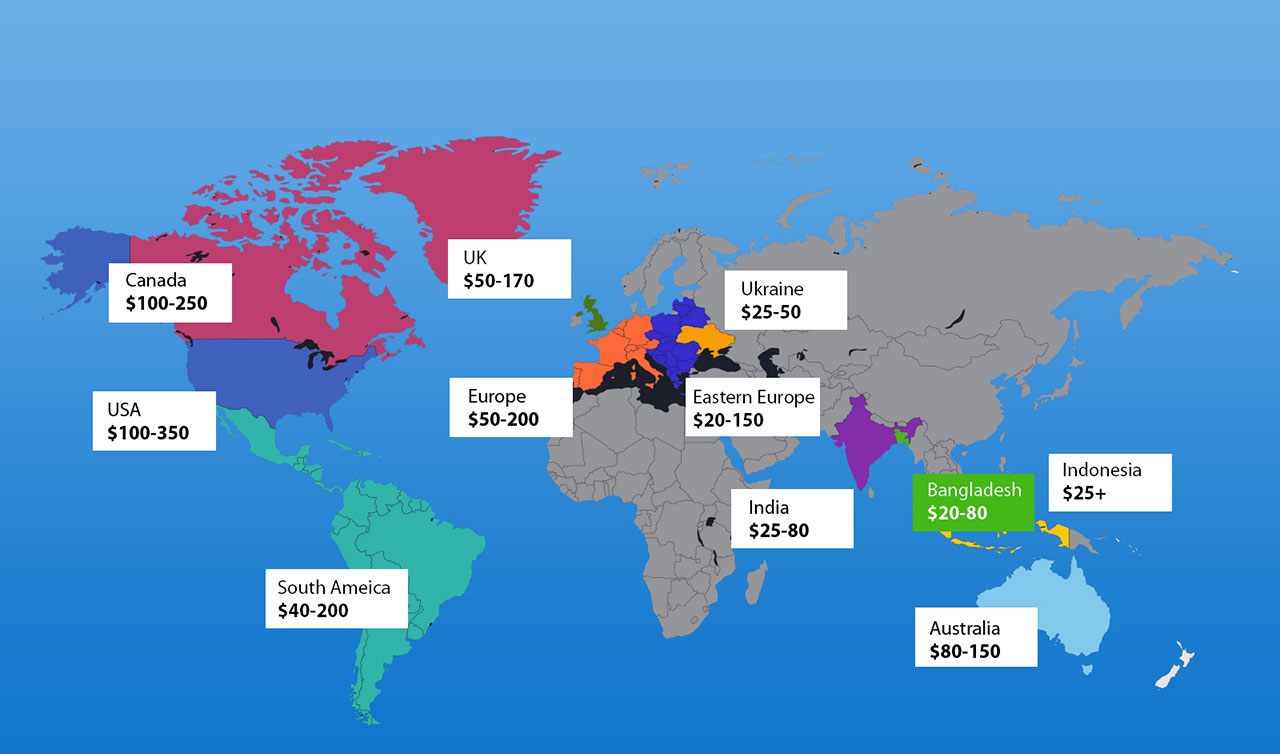 So, a standard website will cost you $7500-$35000. However, this is only a standard cost. The actual cost to build a website can vary with your requirements. Also, the development cost varies to a great extent from location to location. It's because the hourly rates vary with location from where you're going to outsource your website. The table below is showing the average hourly rates of website development in different locations. 
| | |
| --- | --- |
| Location | Average Hourly Rates |
| | $100-$350 |
| | $100-250 |
| | $50-$200 |
| | $40-$100 |
| | $80-$150 |
| | $25-$80 |
| | $20-$80 |
You can estimate the cost to build a website in different regions by multiplying the hourly rates and the total required time. 
The Cost to Create a Website (By Types)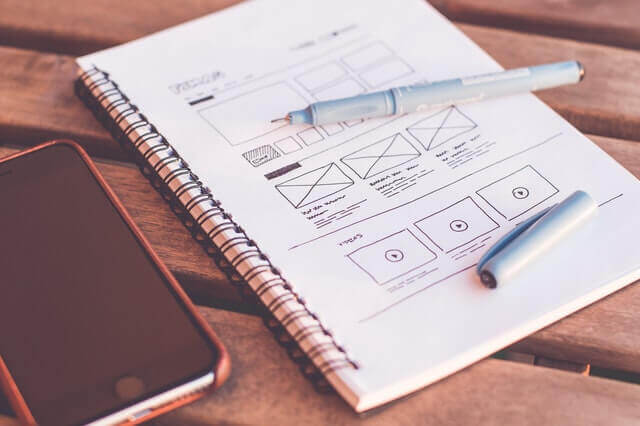 Websites can be of different types- from a personal blog to a multimillion online store. It requires different times to develop a website of different types. Hence, the cost to build a website also varies with different types. When you want to make a website as a personal blog, it doesn't require so much money because of its simplicity and you can make the whole website even at a cost of below $200. But when your desired website is more than a personal blog, for instance, a business website, there will be a lot of features and complexities. 
So, the cost to build a business website will be high. However, again I must say that the cost totally dependends on your requirements. Now let's know about the price of a website based on different types. 
The Cost to Create a Business Website
Generally, a business website is a combination of some pages where different information is displayed. In a word, a business website is the virtual office of your business where customers can find certain information and services without physically appearing at your office. Standard business websites contain some basic pages which include:
The About Page.

Services.

Contacts.

Blog / News.

Portfolio, etc. 
These are the basic features of a business website. There can be more additional pages and features based on your needs. And, the cost will also rise with additional features. Besides, the total cost to build a website for business purpose increases due to some extra features and requirements which are: 
SSL certificate: This is required even though your website isn't intended for selling products. It provides privacy, critical security, and data integrity for both your websites and your users' personal information. It is required to get the "https" for your website. 

Integration with live chats: This feature is used to provide instant support to the customers. A bot is integrated with the website with some pre-inserted answers to attend customer's queries. Nowadays, many advanced live bots are there with AI feature which can learn from customer queries. 

Mobile Responsive Design: A website doesn't look the same on mobile phones as it looks on a computer. The large web page is well fitted to a computer screen, but for a mobile screen, it is impossible. So, the solution is the website should be mobile responsive which means the layout of the webpages is changed with the screen size of a phone. However, it takes a considerable cost to build a website with a mobile responsive design. 

On-site search: This feature is useful for a user to find the desired information easily. It needs some back end works to make a performing search bar on a website that takes an extra cost. 
Apart from these, a business website may contain more complicated features and security credentials. So, the cost to build a business website depends on your requirements, and the total cost ranges from $5000 to $15000. 
E-сommerce Website Cost
E-commerce websites are among the most complicated types and hence, the costliest too. This is because an E-commerce website contains thousands of pages (Think about Amazon, E-Bay, Alibaba) and a lot of features. Besides, it needs a strong architecture and server hosting to handle the high volume of traffic. E-commerce websites need to be strong enough the provide a seamless experience to all the users across the web who are trying to enter the site at the same time. A standard E-commerce website includes the following basic features:
Homepage

 

Category pages

Product pages

Shopping cart

Favorite Products

Check out Page

Blog

Push notifications

Live chat

Payment gateway integration

Reviews and ratings

Search options, etc. 
These are the very basic features of a standard E-commerce website. Besides these, there are many advanced features such as sliders on the product pages, integrating responsive product image (The automatic zooming feature of a product image), animation, and so on. The cost will rise up with the addition of more features. 
So, how much does an e-commerce website cost? 
The cost to build an E-commerce website ranges from $15,000 to $40,000 or more based on the functionalities and complexities. 
Landing Pages
A landing page is a webpage that is dedicated to selling or promoting something. Think about the video ad while watching a YouTube video. If you click on it, it will take you to a certain webpage and this webpage is the landing page. A landing page can be a single-page website or a separate page on a multipage website. Whatever it is, its sole purpose is to encourage the user to take action and convert the lead into a customer. Usually, landing pages are concise and limited in text content. Rather it focuses on graphical elements such as attractive animation to draw the attention of the users. Landing pages are comparatively low cost to build. A Landing page targets the users to drive them into a call to action. The cost to build a landing page mainly depends on the complexity of graphics and it ranges from $100 to $1000 or more. 
Final Cost by Types
Summing up all the cost of different types of website, the table is for showing you the comparison at a glance
| | | |
| --- | --- | --- |
| | Required Time | Approx Cost |
| | 150-250 hours | $5000-$15,000+ |
| | 350-750 hours | $15,000-$40,000+ |
| | 20-50  hours | $100-$1000+ |
Additional Website Development Costs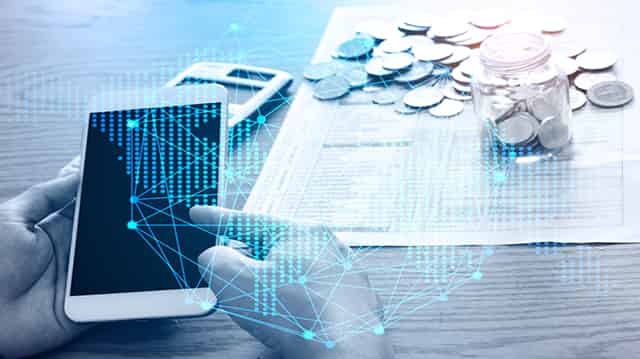 What happens when your website is completed? Now it is to be placed on the internet so that the users can find it and it can serve its intended purpose. So, you have to spend some additional costs after the completion of your website. Here is the checklist of your additional costs to build a website. 
Domain Name
Domain Name is the unique address of your website (google.com, arrowsoft.co). This is the address that the users put in the search bar of the browser to access your website. You have to buy the domain name from domain registrar authorities. Each website has a unique domain name and it ensures that no one else can use the same domain name as long as you hold the authority. So, you have to pay on a yearly basis to hold your authority on the domain name and it should be included in the website price. You may spend $5 to $15 yearly for your domain name. 
Hosting
Hosting is the location on the web where your website will be placed. In a word, hosting is like a gateway that keeps your website running and accessible 24/7. Besides, hosting determines the capacity of your website and how much traffic it can hold at a single time. If your desired website is supposed to hold a high volume of traffic and contain a lot of media content, then you should buy hosting with high bandwidth and storage capacity. The loading time of your website also depends on the hosting. So, a good hosting is required to run your website smoothly. Hence, the price of hosting should be included in the website development cost. You can buy the hosting on yearly payment. Based on your demands, hosting can cost you $75 to $250 per year. 
Maintenance Cost 
Just like every other thing, a website also requires regular maintenance. Nothing is built perfect and many issues and problems remain hidden until someone starts using it and discover the problems. So, after launching your website, many bugs and defects may arise and these should be fixed as soon as possible. Maintenance is a must to ensure that your website is functioning smoothly and the users aren't facing any problem with it. So, you need to spend a considerable amount on the maintenance of your website. The average yearly maintenance cost ranges from $500 to $10000. 
Website Marketing Expenses
After launching your website, the next step is to promote this. People won't know about your website unless you do proper marketing for your website. In this respect, digital marketing is a popular term nowadays to reach your audience on the web. A considerable amount of cost goes into marketing for a website. So, you should include the marketing expenses to your website development cost. 
Here are the major marketing expenses:
Pay-Per-Click Advertising (PPC)
Pay-Per-Click Advertising (PPC) is a very popular marketing method in this modern age. You can reach your audience easily and drive them into your website to convert them into your buyers through PPC. Google is the most used search engine in the world and you can leverage the power of Google to promote your business through Pay-Per-Click Advertising (PPC). 
So, how does the PPC work? You'll create different ads for your website and run a PPC campaign by using Google Ads. Google will distribute your ads across its vast network and present them to the users. If a user clicks on any of your ads, Google will charge you a certain amount for that click. This is how PPC drives the users into your website and increase the potential of your sale. 
However, the cost of PPC depends on the keywords you target. Based on this, it can cost $100 to $100,000 or even more per month. 
Search Engine Optimization (SEO)
Think about how you found this article. Maybe you started searching for 'how to make a website' or 'how much does it cost to build a website?' There are thousands of articles on the internet about the cost of web development. But only a few of them appeared in your search result, and this article was one of them. You clicked on it and now you're here. So, what made this article to appear at the top of your search result? The reason behind this is Search Engine Optimization (SEO). 
Search Engine Optimization (SEO) is a popular method to drive organic traffic into your website for which you don't need to pay like PPC. SEO is for optimizing your website for the search engines so that your audience can find your website at the top of their search results by searching with some keywords. SEO intends to rank your website on top of the Search Engine Result Pages (SERP) and increase your traffic volume. 
So, you need a professional SEO expert to optimize your website for search engines and it may cost you $300 to $1,500 monthly on average. 
Content Marketing
Content Marketing is another form of digital marketing. The pages of your website contain different contents and these contents need to be optimized with keywords to rank on the Search Engine Result Pages (SERP). Think about this article. It was written in an optimized way to appear on the top of your search results and pull you into this page. This is content marketing that intends to provide solutions to user's queries and pull them into the website. 
Professional writers write attractive content for you and optimize them with keywords to rank on the SERP. The cost of content marketing depends on the number of contents. Professional writers may charge you $20 to $200 per content based on your requirements. 
Social Media Marketing (SMM)
Another way for marketing your website is Social Media Marketing (SMM). People spend daily a significant amount of time on social networking sites. So, you can easily reach your audience by using social media. That's why the concept of Social Media Marketing has been evolved and many companies and enterprises across the world are using Social Media Marketing to promote their businesses. So, you also can adopt this method to promote your website. The average cost of Social Media Marketing ranges from $200 to $20,000 per month based on your needs. 
Concluding Remark
Now it's time for summing up all the information stated above. After going through the whole article, you're now informed enough about every corner of a website building process and pricing. We hope that you have understood every aspect of website development and will be able to estimate the cost to build a website for your business.